We'll spare you the long-winded diatribe that's more boring than reading a dictionary from cover to cover. We know you want your flowers fresh and you want them fast. Well, here are some fresh and fast facts that will tell you who we are, what we do and why we do it. Kick back, have a read and get to know us!
So, who are we?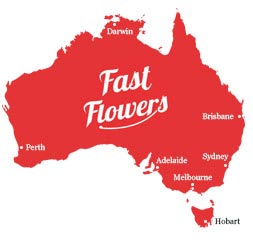 We're an Aussie owned and run company that's been around since 1999. We're passionate about flowers and about great service. We initially started with two florist stores (one in Sydney CBD, and one in Melbourne CBD) but we had so much success with our bright and creative flower arrangements that we decided to expand. Around this time, technology advanced and the ability to order flowers online revolutionised the florist marketplace. And why not? Why would you sit in traffic and wait in a queue to order flowers when you can do it all online with a couple of clicks? The convenience and ease of ordering a flower delivery online definitely suits us in this fast paced modern climate, and the decision to expand and take our brand completely online proved to be a successful one.
Today, our flower delivery area covers the major metro areas of Australia, and we have partnered with florist shops other areas who we speak with regularly and know personally.


What makes us different:
We don't send your orders to random florists in an area with no regard to quality
We have dedicated florist teams to make your order with care
For our partner florists in smaller cities, we talk to them regularly and know them personally
We have exceptional customer service practices - our Brisbane based customer service reps are always willing to help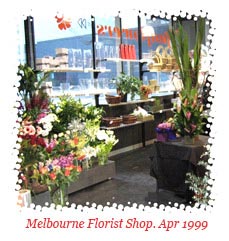 This is part of the reason why we've grown so popular in Australia. We're the real deal. Because we know our teams and our florist partners, we can guarantee quality. It's that simple.
What's so great about Fast Flowers?
Let's get hypothetical. Say it's your sister's birthday and she lives on the other side of the country. She loves the colour red, so you figure you'll send a big bunch of red roses and show off how thoughtful you are. There is only one thing standing in your way- you have no idea which florists in her suburb are reputable and which are mediocre. Because flowers are an emotional gift, you really don't want to risk flowers being delivered to them on their special day that:
a) resemble dead weeds
b) look like they've time travelled from the 80's,
c) appear to have been trampled by an elephant.
That is where we come in. Simply head over to our website or call 1300 FAST FLOWERS from anywhere in Australia. Tell us what you need and when, and we'll handle it for you.
Why are flowers so popular?
Sending fresh flowers is undoubtedly the best way to say "I love you"or "Happy Birthday!" Not only does your selection of flowers showcase your imagination and caring side, it sends your feelings in a fragrant, fantastic package. Obviously, the best part is when your special someone is surprised by their unexpected delivery. We asked a few of our staff why they love sending/receiving flowers. Here's what they said:
"When I get flowers it makes me feel so loved. Especially if they're delivered at work. I become the envy of the office and all the girls want to know who they're from. It's an awesome feeling" says Kelly in Accounts.
"Flowers are the ultimate gift for those people who are difficult to buy for, they brighten anyone's day and make them feel so special. Being able to send them to most areas of Australia is so convenient for family members that live far away." says Robyn in Product.
"I sent roses to my mum on Mothers day. She was in tears because they were so nice. I felt chuffed knowing I made her day" says Matt in IT.
For thousands of years, people have agreed that flowers are the best way to send well wishes, declare love, celebrate a special occasion or simply show you care. Why stop now?
So, how does it work?
We lay all of our awesome products out for you on our website. What you see is what you get. Our selection of arrangements have been personally designed by us and we have lots of floral arrangements for you to choose from. Once you've made your selection, simply click the 'buy now' button and in mere minutes your order of flowers will be crafted. This is how we do it:
We send your order to our designated florist in your area of choice who receives it instantaneously. They create the arrangement using the freshest flowers sourced from local growers and suppliers. They deliver the blooms to your lucky recipient in an air conditioned vehicle. Your recipient loves your thoughtful gift and calls to thank you for your generosity.
It only takes 5 minutes to organise a flower delivery. It really is that easy.
But I'm on a budget...
Relax! We believe that you shouldn't have to pay an arm and a leg to buy an impressive bouquet. Have a look at our 'Under $70' range. Our flowers might be inexpensive but we don't sacrifice quality. We have a single long-stemmed rose in a presentation box, hand-tied bouquets of vibrant blooms, bouquets of roses in a palette of bright and bubbly colours, and attention-grabbing lilies. We even have a balloon bouquet for you if you want something a little different. When finance is a consideration, rely on us at Fast Flowers. We'll create an awesome gift for you that looks a million dollars and deliver it straight to the door of your recipient.
How fast is delivery?
We offer same day delivery for all orders received before 2pm on weekdays, and 10am on Saturdays. We offer express delivery in most metro areas as well. If you place your order before 2pm, your flowers will be delivered before 5pm at the very latest for a business address, and 6pm for a residence. Our flat rate for delivery is $19.95 and is available in most suburbs with no hidden charges. How's that for fast and fresh service?


We only use fresh flowers in our arrangements. No mediocre flowers make it into our floral gifts. We use stems that are cut fresh and choose to source them from local growers and wholesalers. We support local produce as much as possible and only choose the best imported flowers when they're not available in Australia. Fresh flowers look better, smell better, and last much longer. It's the quality that you deserve and it's the quality we're known for.
What does our gift range offer?

We have a variety of great gift choices right here at your fingertips. From a bunch of bright flowers to a potted plant or balloon bouquet, we have everything you need to mark a special occasion. We also offer great add-on gifts like scrumptious chocolates, soft teddy bears, and celebratory hampers. If you'd like a great alternative to flowers, choose one of our hampers, filled with a range of gourmet nibbles, premium wine, beer, spirits, pamper products, chocolates and delicious sweets and treats.
Who do I speak with to order flowers?

Sometimes it's easier to call than order online, so give us a ring on 1300 FAST FLOWERS (1300 327 835). Our head office is in Brisbane, and our staff are flower savvy, friendly consultants who can assist you with everything from choosing the perfect gift and taking your order, to helping you out with anything post delivery.
We're real people who actually care and we know all about flowers because we love them! We'll assist you in choosing carnations for your mother because they represent maternal love. We'll help you choose bright and festive gerberas to celebrate the birthday of a special girl in your life. We'll help you out when you need to send a bereavement arrangement but are at a loss of what is appropriate to send.
We'll help you select the perfect bouquet for your partner, making sure it is imaginative and suited to their personal tastes. We'll even help you write your card message. We're here to help and actually listen. We love hearing that the flowers you sent were a success, so drop us a line at customerservice@fastflowers.com.au to let us know how your flower delivery was received.
Long story short:
We are a down to earth Aussie company that enjoys helping thousands of Australians receive joy in the form of flowers each month. We're fast, fresh, and affordable - and our multitude of repeat customers agree. Give us a try and see for yourself, you won't be disappointed.
Cheers,
The Fast Flowers Team